Group Discussion Topics with Answers
Group Discussion (GD) is a crucial component of the selection process for MBA programs. It allows candidates to showcase their communication skills, analytical thinking, and ability to express opinions effectively. To help you prepare for GD rounds, we have compiled a list of the top 10 GD topics for MBA. These topics cover a range of current affairs, business trends, and societal issues, ensuring stimulating and thought-provoking discussions that demonstrate your knowledge and perspective.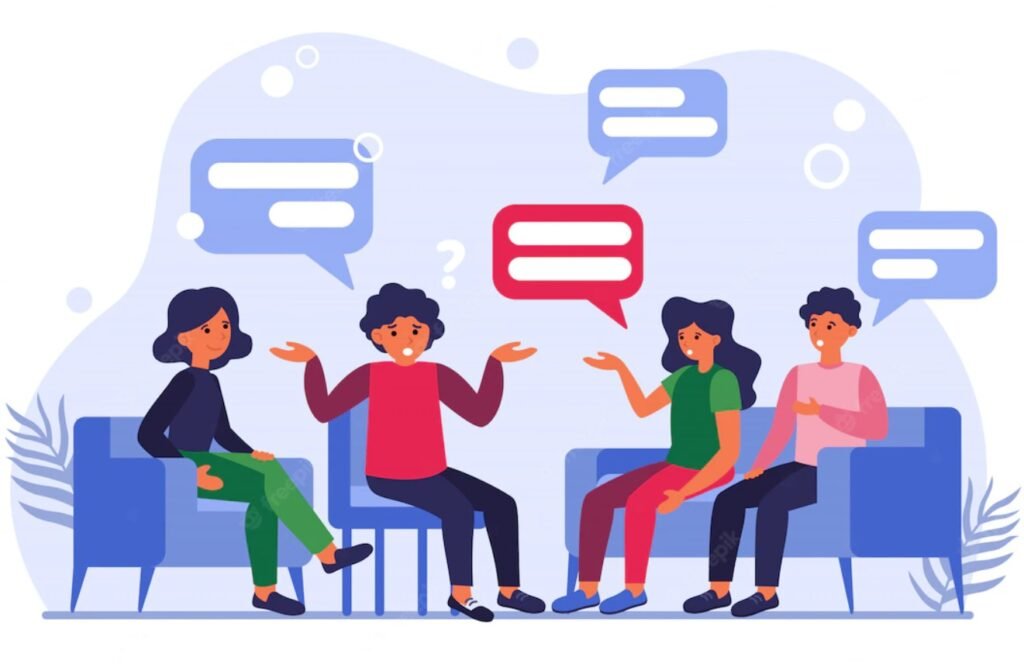 Impact of Artificial Intelligence on Job Market: Discuss the potential implications of artificial intelligence (AI) on the job market. Explore how automation and AI technologies could disrupt industries, create new job opportunities, and impact the skills required for future job roles.
Ethical Dilemmas in Business: Delve into the ethical challenges faced by businesses today. Discuss scenarios related to corporate governance, CSR initiatives, employee rights, and decision-making, and explore strategies for businesses to maintain ethical standards while pursuing profitability.
Digital Transformation and its Implications: Explore the impact of digital transformation on various industries and organizations. Discuss how emerging technologies such as blockchain, Internet of Things (IoT), and data analytics are reshaping business models, customer experiences, and operational processes.
Women in Leadership Roles: Discuss the importance of gender diversity in leadership positions. Explore the barriers faced by women in climbing the corporate ladder and share insights on how organizations can promote gender equality and empower women to take on leadership roles.
Sustainability and Business: Balancing Profit and Planet: Examine the role of businesses in fostering sustainable practices. Discuss the challenges and opportunities in adopting environmentally friendly strategies, corporate sustainability initiatives, and the impact of sustainable practices on long-term profitability.
Future of Work: Gig Economy and Freelancing: Explore the rise of the gig economy and freelancing in today's workforce. Discuss the benefits and challenges of this trend, the impact on traditional employment models, and the skills required to succeed in a rapidly changing work landscape.
Entrepreneurship Ecosystem in India: Analyze the entrepreneurship ecosystem in India, discussing the support mechanisms, government policies, and challenges faced by aspiring entrepreneurs. Explore the role of startups in driving innovation, job creation, and economic growth.
Social Media: Boon or Bane? Discuss the influence and impact of social media on society, businesses, and personal lives. Explore the positives, such as communication and marketing opportunities, as well as the negatives, such as privacy concerns, addiction, and fake news.
Globalization and its Effects on Local Industries: Examine the impact of globalization on local industries and economies. Discuss the opportunities and challenges faced by businesses in a globalized world, including trade policies, cultural integration, and the balance between local and international players.
Mental Health and Workplace Productivity: Discuss the importance of mental health in the workplace and its impact on productivity and employee well-being. Explore strategies for organizations to create a supportive environment, reduce stress, and promote work-life balance.
Conclusion – These top 10 GD topics for MBA provide a diverse range of subjects that stimulate intellectual discussions and showcase your ability to analyze, communicate, and present well-rounded perspectives. Remember to research each topic thoroughly, stay updated on current affairs, and practice active listening during GD sessions. By engaging in meaningful discussions, you can demonstrate your knowledge, critical thinking abilities, and leadership potential, enhancing your chances of success in the MBA selection process.
---
Must Explore
How to crack Group Discussion?