MBA in Business Analytics
What is Business Analytics?
Business analytics is a domain which deals with the frequent use of data and quantitative analysis for decision making within organizations. This refers to the techniques to analyse data to enhance productivity and business gain in any company. It has both functional and technological aspects, the former focuses on process improvements, assessing business models and the latter can work towards integration or implementation of a technology/product/software.
*Using numbers to take important decisions that will directly or indirectly impact your business.
1.7 MB of new data will be created every second for every human being on the Earth by the year 2020 – EMC Digital Universe Study.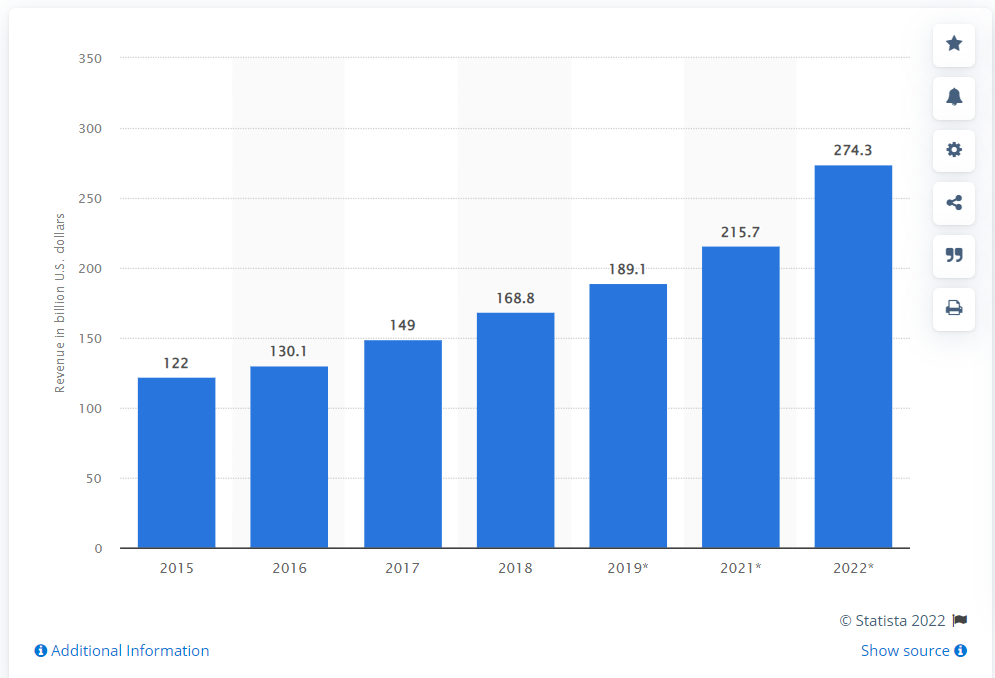 According to the US Bureau of labour statistics and Harvard Institute, BA's will be among the fastest-growing as well as the highest paying IT occupation. Companies like IBM, Cognizant, WIPRO, Infosys and KPMG are practising business analytics tools and coming up with decisions that are valuable and effective and constantly looking out for Business Analytics graduates for undertaking critical business processes.
---
MBA Business Analytics Syllabus 
In pursuing Business analytics post-graduation, an aspirant will be learning the following subjects:
Quantitative/Statistical Methods
Data management and Data Science
Finance, Marketing, Operations, Marketing and HR Management
Economics and Accounting
Predictive Analytics
Forecasting
Negotiation and Legal Aspects of Business
You also get to choose from various Electives during your final year/semester:
HR Analytics
Marketing Analytics
Supply Chain Analytics
Retail Analytics
Finance or Banking Analytics
Data visualization Analytics
Health Care Analytics
Machine Learning or Deep Learning Analytics
Note: The above subjects can vary from college to college.
---
Skillset required for MBA Business Analytics
Business analyst skills are a combination of technical and soft skills. Other factors such as having relevant work experience, certification can always be a value addition but if you graduate from a good B-school, there are many companies in various sectors that hire freshers.
Soft Skill:
Time management
Good communications
Problem-solving capability/Analytical skills
Organized in terms of documentation and reports
Team building spirit
Ability to inspire
Situation handling
Technical Skill:
Remember, it is not mandatory that you should be a pro in following tools but the basic knowledge will be a great add-on.
SQL
Advanced Excel Skills
Python, R, Tableau
MS Visio, MS Project or any project management relevant software
*Remember, any student can opt for MBA Business Analytics course irrespective of his graduation background. 
---
Job Roles after MBA Business Analytics
After completion of post-graduation from Business Analytics, the job roles which are offered depends on the kind of specialization you have opted for such as Marketing Analytics, Retail Analytics etc. or your work experience if any. For someone who has IT programming skills, it can open doors in the fields of Data Analysis and Data Science
Check out some of the common roles offered after the MBA and its brief:
HR Analyst
Using Data and statistical methods to identify trends and performance metrics
Design roadmaps and project timelines for HR analytics of the organization
Working with HCM (Human Capital management), HRIS (Human Resources Information Systems) and HRMS (Human Resources Management Systems) software data to increase the overall efficiency of an organization's workforce
Sometimes you might work with specific HR fields such as Payrolls, benefits, time/attendance etc.
Business Analyst / IT Business Analyst
Gathering requirement information on procedures or different issues in order to find ways to solve the problem
Working with user stories
Serve as a liaison between the IT or various teams and business partners/stakeholders/vendors/clients.
Process documentation and identifying loopholes if any for overall process improvement
Financial Analyst
Working on financial forecasting, reporting, and operational metrics
Analyse financial data and create financial models
Work with past data, perform variance analysis, identify trends, and make recommendations for improvements
Evaluate financial performance by comparing and analysing actual results with plans and forecasts
Marketing Analyst
Analyse data of consumers, competitors and marketplaces
Produce effective reports and presentations and make recommendations
Identify potential suppliers and buyers from the market
Work on digital marketing data/campaigns utilizing SEO/SEM, social media, advertising etc.
Operation Analyst/Retail Analyst
Working with data related to sales/finance/retails/e-commerce in terms of consumer behaviours and vendor management
Follow up with the client and escalate if need
Working with the responsible team or customer in terms of operational data and work on increasing process efficiency
Track and update the accuracy of data and check redundancy
Computer System Analyst
Working with both Hardware and software systems of the organization and analyse them for improvement, replacement or change needs
Prepare analysis for costs and benefits of IT structure of the organization
Research emerging technologies and analyse their compatibility as per the company needs
Working on software implementation and integration along with hardware infrastructure compatibilities
Process documentation in terms of guidelines and modules
Data Analyst
Utilize SQL, VBA or Python skills to analyse data and work with the same in terms of processing, manipulation, export, import and migration etc.
Working on client requests and project timelines
Maintain the data quality as per the company standards and reporting
Data Scientist
Using statistical modellings such as linear regression, NLP (Natural Language processing) and toolkits such as R, NumPy (Numerical Python) for Data mining, integration etc
Identifying trends and past patterns to performs predictive analysis for future improvement
Working with Data visualization tools such as PowerBI, Tableau etc
Utilizing Artificial Intelligence, Machine learning or Deep learning for Algorithm developments
---
Career in Business Analytics
The job roles will give you a fair idea about potential career opportunities, there are tons of managerial roles in every sector.
You can also get into the tech side that involves Machine Learning, Data Science and Artificial Intelligence.
Salaries: The salary structure after post-graduation from Business analytics can be in the range of Rs. 2,50,000 – Rs. 15,00,000 per annum with an average salary sitting at Rs. 4,80,000 per annum.
Also, it depends on the respective colleges and market conditions.
| | |
| --- | --- |
| Job Roles | Average Salary (per annum) |
| HR Analyst | Rs. 3,50,000+ |
| Business Analyst / IT Business Analyst | Rs. 4,50,000+ |
| Financial Analyst | Rs. 5,00,000+ |
| Marketing Analyst | Rs. 5,00,000+ |
| Operation Analyst/Retail Analyst | Rs. 5,00,000+ |
| Computer System Analyst | Rs. 4,50,000+ |
| Data Analyst | Rs. 4,50,000+ |
| Data Scientist | Rs. 7,00,000+ |
Recruiters in Business Analytics domain
Some of the recruiters are KPMG, Google, Wipro, Deloitte, Amazon, Accenture, McKinsey and Company, LinkedIn, HCL, Facebook, ICICI Bank, Viacom, Optum, Mahindra, UGRO Capital, Alshaya Group, DE Shaw and Co, PwC, Mondelez, Mastercard, JPMorgan Chase and Co, etc.
---
MBA Business Analytics Certifications Courses
There are many certification and courses available which you can pursue to add strong value on your resume and generally for an employer certification are an assurance of certain pre-requisite skills
IIBA Entry Certificate in Business Analysis (ECBA)
IIBA Certification of Competency in Business Analysis (CCBA)
IIBA Certified Business Analysis Professional (CBAP)
IIBA Agile Analysis Certification (AAC)
IQBBA Certified Foundation Level Business Analyst (CFLBA)
IREB Certified Professional for Requirements Engineering (CPRE)
PMI-Professional in Business Analysis (PBA) Certification
Here,
IIBA stands for International Institute of Business Analytics
IQBBA stands for International Qualification Board for Business Analysis
IREB stands for International Requirements Engineering Board
PMI stands for Project Management Institute
You can also find some great certification courses on platforms such as Upgrad, SimpliLearn, Udemy, Emarticus, edX, Coursera etc.
---
Top Colleges for MBA in Business Analytics
| | | |
| --- | --- | --- |
| MBA College | Program | Average Salary |
| IIM Bangalore | PGP BA | ₹ 33.82 LPA* |
| IISc Bangalore | Master of Management Business Analytics | ₹ 26.8 LPA |
| IIM C, ISI Kolkata and IIT Kharagpur | PGDBA | ₹ 26.31 LPA |
| NMIMS Mumbai | Dual Degree – MBA Decision Science & Analytics + MS in Business Analytics & Information Management (Purdue University, Krannert School of Business) | ₹ 17.94 LPA |
| SCMHRD Pune | MBA Business Analytics | ₹ 17.30 LPA |
| NMIMS Mumbai | MBA Business Analytics | ₹ 15.64 LPA |
Must Explore
Top MBA Colleges for Business Analytics
Certification courses in Business Analytics
---
Authors
Milan Prajapati – B.E. Instrumentation and Control
Ankit Giradkar – B.E. Mechanical