GD GUIDE
Group Discussion Skills to Crack any GD
GROUP DISCUSSION SKILLS
Hello, to crack a Group Discussion round would be a cakewalk if you know what skills do you need to possess to have an upper hand in the room.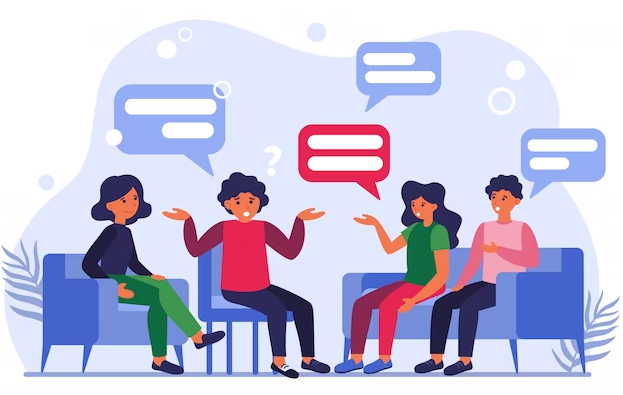 ---
Group Discussion essentially is conducted to test if a candidate has the following skills:
Communication/Speaking
The basic & the most essential of all the skills are speaking & communication. How clearly and how firmly are you able to present your ideas? How well are you able to influence the opinions of others? – shows how good a speaker are you. Always try to have 'clarity over ambiguity'.
For this, speak each and every word clearly. Be very sure what are you talking about. Know well about what you are speaking. For eg. If your state- 'India is a developing country.' Know the context related to it. So that you can elaborate it well.
---
Creativity
With all the mundane discussion going on in the room, how well are you able to state your viewpoint, how creative & out of the box thinker are you? – decides if you deserve that seat.
For example – In one of the GD rounds, the topic given was 'Rainbow' which was, of course, an abstract topic. Everyone was beating around the bush relating the rainbow with rains, colours, etc. One of the candidates mentioned the LGBTQ flag which was out of the box point.
---
Logical & Analytical Skills
In GD, it is not about how much do you speak, it is about how well do you speak. Please see to it that you are well-acquainted with the current affairs so that you deal with the content with much maturity. The more well-read & well-learnt you are, the more logical & analytical you will sound.
For example – If the GD topic given is Globalisation, know why it came into existence how advantageous/disadvantageous it is.
---
Proactive
Don't wait for others to start with the group discussion. If you have got the content, speak it out. The one who gets an opportunity to speak first gets an opportunity to drive the GD.
There may come a time where people are not speaking up or the situation is like a fish market that time you can take a proactive step and nail your GD round.
---
Team Player
Group Discussion activity helps the panellists to know how well do you bind yourself with a group. This shows the comfort level you share with the people when working in a team. So, don't have a self-centric approach, have a people-centric approach.
Remember, GD itself is a process where all the candidates have to come to the conclusion and not a debate to win or lose. So, try to work and move forward as a team.
---
Good listening skills
A good listener understands the other speakers and then presents his viewpoint. Being patient & being tolerant would definitely act as an attribute to good listening skills. For instance, I understand, every candidate in the room wants to grab that seat.
So, there will be times where the candidates interpret others without listening to the one who is speaking without giving the other person an opportunity to complete his/her sentence. Also, listening to others can give you better ideas to speak on the topic and will lead to your good impression.
---
Keeping these few points in mind would help you to ace your GD round. All the best! Aur Tera time Aayega!!!
---
Must Explore
What is Group Discussion and its Importance