UNEMPLOYMENT IN INDIA
INTRODUCTION
Unemployment is a major social issue that has been affecting the country, for a long time now. It is actually a state where the educated youth, eager and ready to work, is not able to find work, because of a lack of opportunities. There are some other definitions as well, that the Indian government, in particular, used.
For example, earlier, people who were searching for jobs for more than six months were only considered unemployed. 'Current weekly or 'daily' unemployment definitions were also used.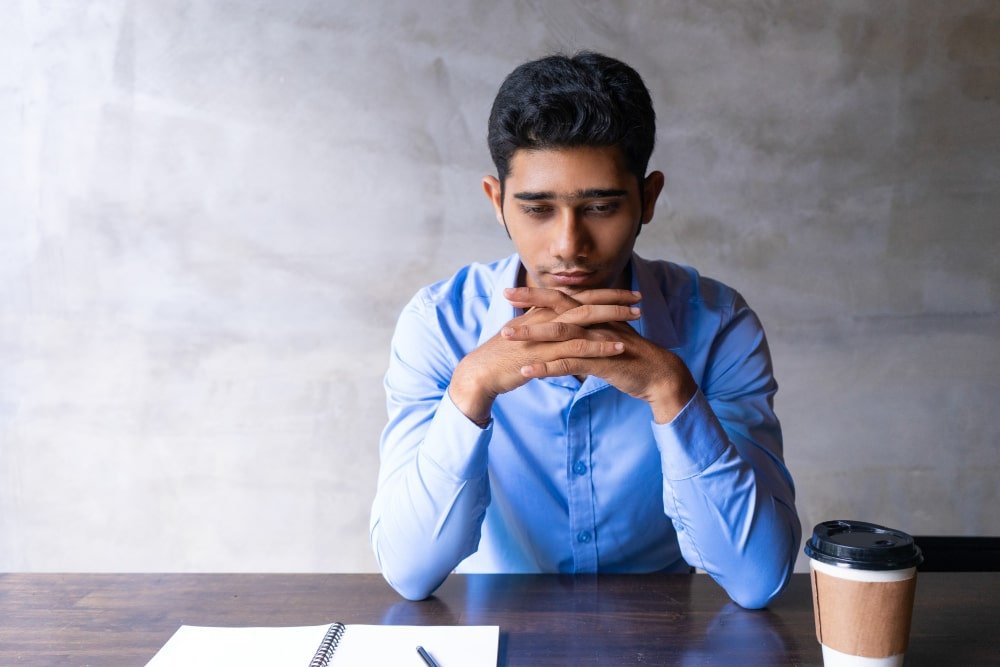 A person was counted as 'unemployed' if he was not at all "gainfully occupied in that reference week and was available for work for at least one day in that reference period". But, despite unemployment being a long-standing problem in our country, are we still able to face it properly?
---
QUOTE
"No country, however rich, can afford the waste of its human resources. Demoralization caused by vast unemployment is our greatest extravagance. Morally, it is the greatest menace to our social order." – Franklin D. Roosevelt
"The Great Depression, like most other periods of severe unemployment, was produced by government mismanagement rather than by any inherent instability of the private economy." – Milton Friedman
"Unemployment is an integral part of the normal capitalist system." – Michael Kalecki
"The hardest work in the world is being out of work." – Whitney M. Young
"Unemployment is capitalism's way of getting you to plant a garden." – Orson Scott Card
---
STATISTICS – What Numbers have to Say?
10 Key Insights on Unemployment in India (2023):
1. Unemployment Rate:
Overall: Stands at 7.95% as of July 2023, according to CMIE data.
Urban: Recorded at 6.6% from April to June 2023, based on PLFS data.
2. Trend Analysis:
Witnessed a slight decrease from the previous year's 8.2% urban unemployment (NSSO data).
However, the rate remains higher than pre-pandemic levels.
3. Gender Disparity:
Female unemployment: Registered at 9.2% in July 2023 (CMIE).
Male unemployment: Noted at 7.4% in July 2023 (CMIE).
4. Age Group Variation:
Youth unemployment (15-24 years): Significantly high at 16.3% in July 2023 (CMIE).
Exceeds the overall rate, emphasizing challenges for young job seekers.
5. Sectoral Discrepancies:
Top sectors affected: Construction (10.2%), Mining & Quarrying (8.7%), Agriculture & Allied Activities (6.1%).
Least affected sectors: Public Administration & Defense (0.9%), Finance & Insurance (1.8%).
6. Rural vs. Urban Dynamics:
Urban unemployment: 6.6% (April-June 2023, PLFS data).
Rural unemployment: 5.8% (July 2023, CMIE data).
Rural areas experienced a more significant decline in unemployment compared to urban regions.
7. Education Impact:
Unemployment among educated graduates: High at 10.4% in July 2023 (CMIE).
Reflects a lack of corresponding job opportunities for individuals with higher educational qualifications.
8. Regional Disparities:
Highest unemployment rates: Kerala (10.3%), Haryana (8.2%), Jammu & Kashmir (7.7%).
Lowest unemployment rates: Gujarat (1.8%), Uttar Pradesh (2.2%), Bihar (2.4%).
9. Monsoon Influence:
Recent monsoon patterns could affect agricultural employment, contributing to overall unemployment.
10. Governmental Measures:
Initiatives like Make in India, Skill India, and Startup India aim to stimulate job creation.
The effectiveness of these programs remains a subject of ongoing debate.
---
DESCRIPTION – Let's take a Deep Dive
Unemployment is indeed the greatest problem for the youth of the country and can be caused because of various reasons.
Types of Unemployment
1)Frictional unemployment, which is caused by the time people take to move between jobs, for example, people changing jobs, students, etc.
2)Structural unemployment, which is caused by various reasons like, inability to find or get a job suitable for a particular person, shifting problems, problems in reaching the workplace, if it is at a remote area, etc.
3)Technological advancement may also lead to an increase in unemployment, as labor is reduced automatically because of developing technology.
4)Besides these, there can also be some inability of the government to provide sufficient employment to the individuals.
The unemployment rates or status on unemployment are released every 5 years, by the government of India, with the help of many agencies.
The National Sample Survey Office (NSSO) has been the key governmental agency in India at the national and state levels to study employment, unemployment and unemployment rates through sample surveys. Also, CMIE (Centre for monitoring Indian economy), has started releasing data on unemployment in India on a monthly basis.
Even though there was growth in the GDP and the Indian economy, as a result, in the year 2000, there was no growth in employment as such. The increase in profit was majorly due to capital investments and labour productivity gains. In fact, the employment rate reduced dramatically between the years 2004-2005 and 2009–2010, especially when compared to the 1999–2004 period, if the NSSO reports for these periods, were accurate, say reports.
Demonetisation also did affect unemployment, which the ruling party denies. Also, the government did not allow NSSO (National Sample Survey Office) to release the data regarding unemployment.
According to 'Business Today', the "first comprehensive survey on employment conducted by a government agency after the demonetization move was announced in November 2016"
According to this report, the 2017–2018 "usual status" unemployment rate in India was at 6.1%, which was the highest in four decades.
Steps undertaken by the Government on Unemployment include some policies like:
Integrated Rural Development Program(IRDP) launched in 1980
Mahatma Gandhi National Rural Employment Guarantee Act(MNREGA) launched in 2005
Pradhan Mantri Kaushal Vikas Yojna launched in 2015
Startup India and Standup India Scheme launched in 2016
The negative effects of unemployment on society outweigh the positive effects.
---
What are the Benefits of Unemployment?
The only positive effects of unemployment are individual effects no economic benefits.
Time and space to figure out the next thing
Freedom from the everyday pressure of work
Being your own boss and can start some business or do freelance jobs that are not restricted with getting up early and commuting.
Time to clean house, spend more time with family and friends
Disadvantages of Unemployment
There are a lot of negative effects, one may think of, of being unemployed. It can be financial stress, lifestyle changes, change in one's own perspectives, or mental stress, etc. to name a few.
Financially you are always concerned about your expenses, even if it is for a short term, and try to spend only on the things that are needed than what is just merely wanted.
Lifestyle changes that often accompany unemployment are severe for some people and not easy for most. Disrupted daily routines, fewer social interactions, etc. are common disadvantages. Standard of living is affected greatly.
The health issue is another individual negative effect, but an important one. Being unemployed can lead to depression, low self-esteem, anxiety and other mental health issues, especially if an individual truly wants a job but can't find employment. Tension can occur, causing stress and strain on the body.
Moreover, many crimes are committed by individuals who are unemployed and living in poverty. It is observed that individuals who are unemployed and don't wish to seek out job opportunities are more likely to engage in burglary or robbery.
---
CONCLUSION
It is said that- "Education drives the youth and youth drives the society". Equilibrium among the three forms a strong and stable nation. But in a country like ours, or say, a developing country like ours, where the youth is educated enough to get a job but is not able to find a gainful job or work for himself or herself, mere education is not enough. Also, it cannot be said that there is only the government to be blamed for this.
There are various reasons that are affecting the high rates of unemployment, as discussed above.
---
Author – Shraddha Khaparde
Scrutiny – Riddhi Pansare
---
Must Explore
100+ Group Discussion Topics with Answers