Future of OTT in India
India's television broadcasting industry in 2019 had to witness a slowdown in advertising spends and increasing consumer preference for digital OTT (over-the-top) platforms in 2019, which has raised a fundamental question whether Television will remain the preferred source of information and entertainment in India. Let's explore more about the future of OTT in India along with the consumption and growth information.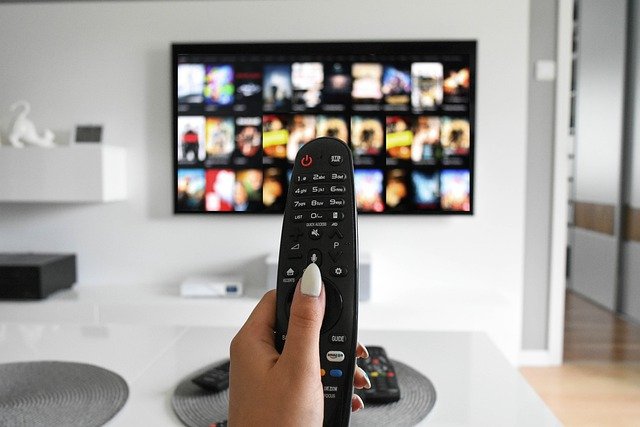 OTT media platforms are the latest global trend and India is not far behind. OTT subscriptions are disrupting traditional cable TV networks and consumers are slowly shifting to viewing online channels – this phenomenon is known as cord-cutting. No more does one have  to wait for the clock to watch their favourite shows or movies that come on the TV. You can now binge-watch your favourite shows or watch movies without any advertisements whenever you like, wherever you like if you have an internet connection.
There has been a major shift of terrestrial broadcasting and social viewing of television to a highly personalized, smaller screen consumption of information and entertainment.
India has seen a major surge in OTT platform subscription and viewership especially this year with the lockdown due to Covid-19. Indians in the lockdown are now spending more time on over-the-top (OTT) media services and viewing educational, fitness, kids related content. Low telecom tariffs last year due to revisions have helped drive expansion of digital platforms. However, unlike Western broadcasters that realized the need for digital streaming services too late, Indian TV channels identified the change early, with the top five broadcast networks creating digital platforms for their respective genres.
---
List of Top 10 OTT platforms in India
Hotstar
Amazon Prime
NetFlix
SonyLIV
Zee5
ALTBalaji
ErosNow
Voot
Viu
MX player
BigFlix
---
OTT consumption in India
According to Counterpoint Research, 89% of users in India are under the age of 35 years.
5 metro cities account for 55% of OTT users
Hotstar is the market leader followed by Amazon Prime, SonyLIV and Netflix.
Voot, Zee5, ALTBalaji and ErosNow are the remaining players
About 65% of people from the top 5 metro cities consume Amazon Prime and Netflix
ErosNow had maximum Smart TV users, Xiaomi was the most popular smartphone to view OTT
---
| | | |
| --- | --- | --- |
| Factors | Television Channels | OTT |
| Censorship | High | None |
| Subscription Plans | Flexible | Flexible |
| Multi-Device option | Low | High |
| Range of offerings | Limited | High |
| Download and Pause functions | Limited | High |
| Exclusive Content | Limited | High |
| Mobile on-the-go option | Limited | High |
| Internet Connection | Not required | Required |
| Television Device | Required | Not required |
| Viewing History | Limited | High |
| Overall cost to customer | Moderate | High |
| High Definition (Res) Option | Limited | High |
| ARPU | Limited | High |
| Ad-Free | Limited | High |
| Subtitles | Limited | High |
| Rebundling offer | Limited | Moderate |
| Monetization | Advertisement Revenue | Freemium Subscription |
When it comes to OTT apps, there are currently more than 40 players in this space of video streaming in India. In addition to the traditional players, there is a strong push from global and more nimble companies to get into the Over-the-Top space in India. Each one has its own USP or niche and exclusive content and it has also been seen that whoever is active on the app after a month is necessarily a paying member.
With its mobile plan offerings, age-specific targeted content, language options, regional content, viewing resolution options –  the smaller, high-growth markets across Tiers 3 and even 4 in India have shown spurts of growth where a continuous flow of electricity is a major concern.
The biggest challenge for OTT is to correctly cater to regional markets which means more diversification of content libraries online as compared to television channels. While most of the OTT apps including YouTube have started working on this – a truly diverse and highly populated country like India will need precision when it comes to targeting audience groups.
Findings based upon the anonymous and aggregated insights collected on Bobble AI platforms revealed in 2020 since the beginning of lockdown that OTT platforms like Disney+Hotstar, Amazon Prime and Netflix have seen an 82.63 per cent increase in time spent. According to KPMG Media and Entertainment Reports, the Indian OTT market is expected to grow 45 per cent to reach USD 5 billion by the end of fiscal 2023. The competition in the OTT streaming space will push improved user experiences and richer as well as diverse content to drive growth in downloads, usage, and revenue giving television channels a hard run for their money.
---
Points of Group Discussion
Clinching the OTT revolution
Disruption in the Indian TV market
How do advertisers now stare at OTT platforms?
Policies and regulatory environment in India
The shift of business models
Telecom-Sector growth strategy
Creating scalable partnerships
Broadband offers and speed bundles
One subscriber, many users
Getting consumers to pay
Content offering
Western vs Indo vs Global content
Regional content growth
Streaming self-regulated content
Scope of Language Dubbing and subtitles
---
Author: Quresh Moochhala
Lecturer for MBA students
Consultant in IMC, Branding and Market Research at Actionesque Consulting
---
Must Explore
How to crack Group Discussion?