CAT EXAM
CAT 2023 Exam Date
When is CAT 2023 Exam?
CAT 2023 Exam Date
The prestigious and highly competitive Common Admission Test (CAT 2023) is considered one of the top management entrance exams in India. Conducted by the Indian Institutes of Management (IIMs), the CAT exam is a gateway for students who aspire to pursue an MBA degree from some of the top B-schools in the country. Is CAT 2023 exam date expected in November?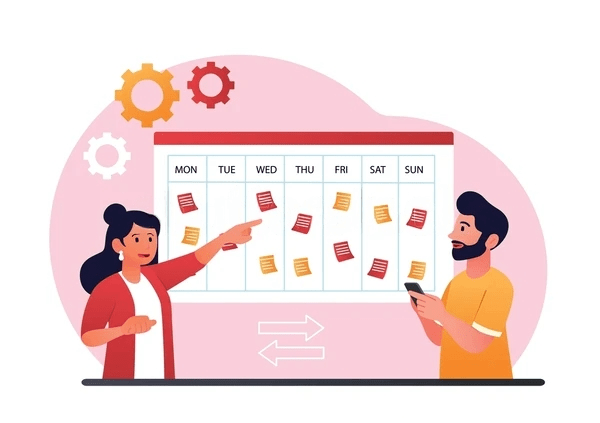 As the CAT 2023 exam approaches, students are eager to know the exact date of the exam. Unfortunately, the official CAT 2023 exam date has not yet been announced by the IIMs. However, on the basis of past trends, it is expected to be held in the last week of November 2023. It is advised to keep a watch on the official CAT website (iimcat.ac.in) and other reliable sources for the latest updates on the exam date.
Success on the CAT exam requires tireless effort, unwavering commitment, and a strict adherence to a well-structured study plan. The CAT syllabus covers Verbal Ability and Reading Comprehension, Data Interpretation and Logical Reasoning, and Quantitative Ability. It is essential for students to have a strong foundation in mathematics, English, and data interpretation. Additionally, having a comprehensive grasp of current events and a sound knowledge of business concepts is essential.
To succeed on the CAT exam, students can utilize a combination of study materials such as books and online resources. Consistent practice and participating in mock exams can enhance confidence and enhance time-management skills. Simulating actual exam conditions through mock tests can provide valuable insight into the actual exam and aid in identifying areas for improvement.
Additionally, students should aim to develop a well-rounded personality to perform well in the Written Ability Test(WAT) and personal interview (PI) rounds. The WAT and PI rounds are critical stages of the selection process for top B-schools. Good communication skills, leadership potential, and a positive attitude are some of the qualities that are evaluated in the WAT and PI rounds.
The CAT exam is a CBT(computer-based test), held across various cities in India. The duration of the exam is 120 minutes and consists of multiple-choice questions (MCQs) and Type in the Answer(TITA) or non-multiple-choice questions (NMCQs). The MCQs carry 3 marks each, while the NMCQs carry 1 mark each. The total number of marks for the CAT exam is 198.
In conclusion, the CAT 2023 exam date is yet to be officially announced by the IIMs. Aspiring MBA students should keep an eye on the official CAT website and other reliable sources for the latest updates. With proper preparation, students can achieve their goal of getting admission into one of the top B-schools in India. The CAT exam is a challenging and competitive exam, but with hard work and determination, students can overcome the obstacles and reach their desired destination.
CAT 2023 Exam Pattern
Particulars

Details

CAT exam duration

120 Minutes (2 hours)

Sections in CAT exam

Verbal Ability & Reading Comprehension (VARC)

Data Interpretation & Logical Reasoning (DILR)

Quantitative Aptitude (QA)

Section-wise Duration

40 Minutes for Each Section (VARC, DILR, QA)

CAT exam time slots

Slot 1: 8:30 am – 10:30 am

Slot 2: 12:30 pm – 2:30 pm

Slot 3: 4:30 pm – 6:30 pm

Number of Questions

66 Questions

CAT total marks

198 marks

CAT Marking Scheme

+3 marks for correct answer

-1 will be deducted for incorrect answer

No negative marks for Non-MCQs or TITA questions
---
Must Read