Step 1 – Visit the CET CELL website and Complete the Initial Registration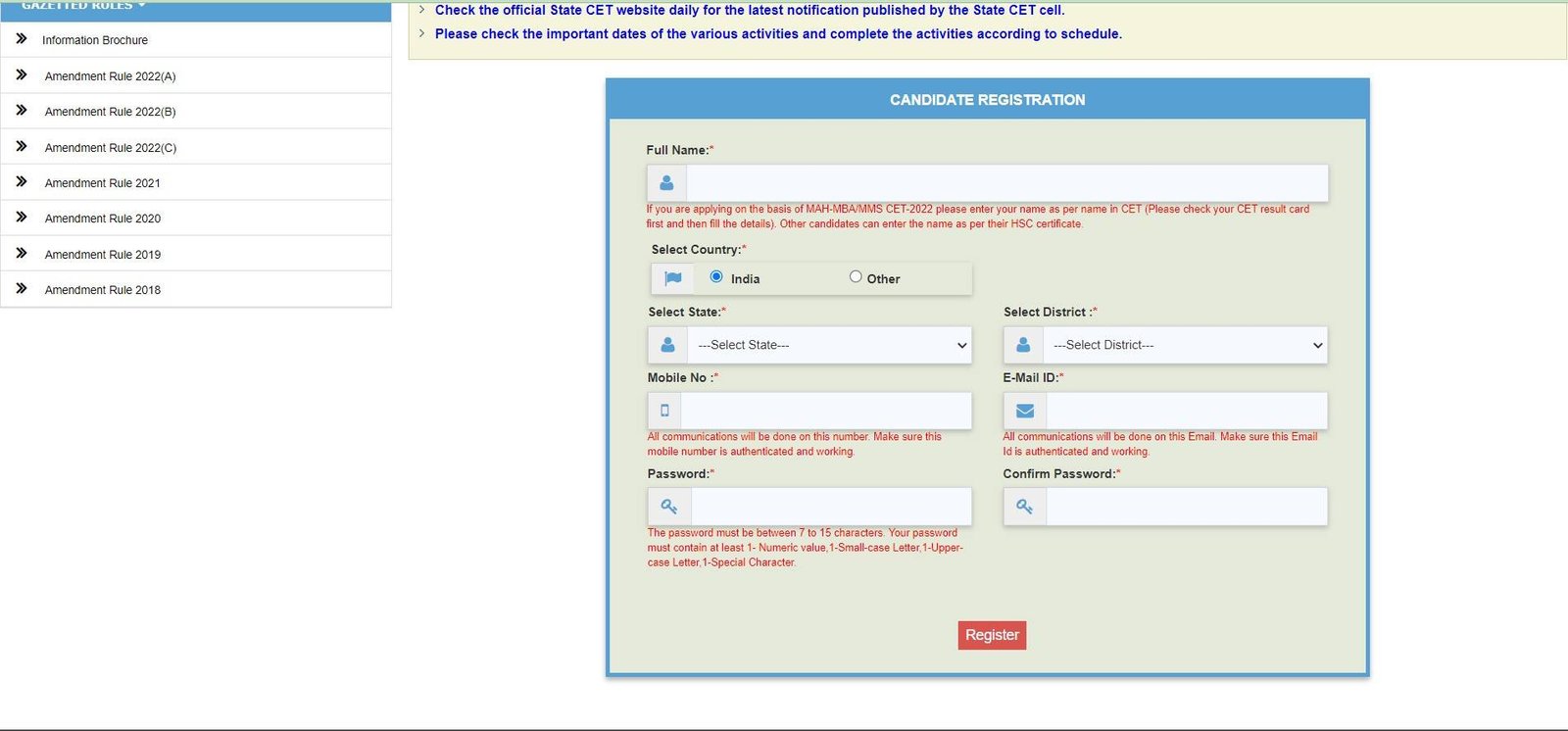 Step 2 – Check all the details inside the dashboard. The application form status will have 10 steps. The tabs will turn GREEN as you submit information in different sections.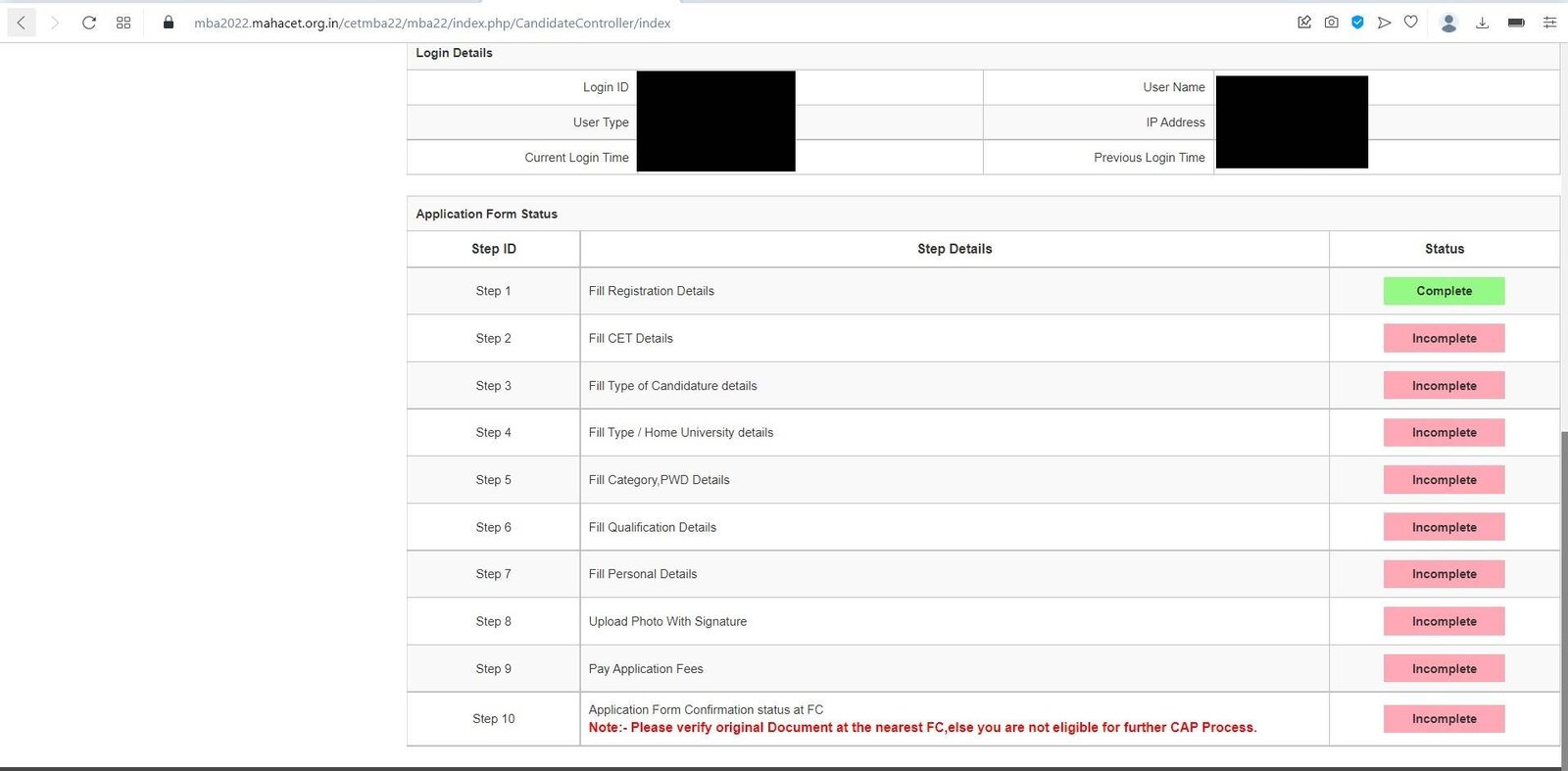 Step 3 – Add details related to MBA CET 2023 exam like Roll no. and Registration number.
*You can choose to apply on the basis of CAT, CMAT, CET, ATMA, MAT, GMAT, XAT through this step only. Choose wisely, the highest score is recommended.
This is crucial steps for All India Candidates as most of them will apply on the basis of CMAT, MAT, ATMA, XAT, GMAT.
The Maharashtra candidates can apply on basis of CET as well as CMAT, ATMA, MAT, XAT, CAT, please choose the highest score in such condition.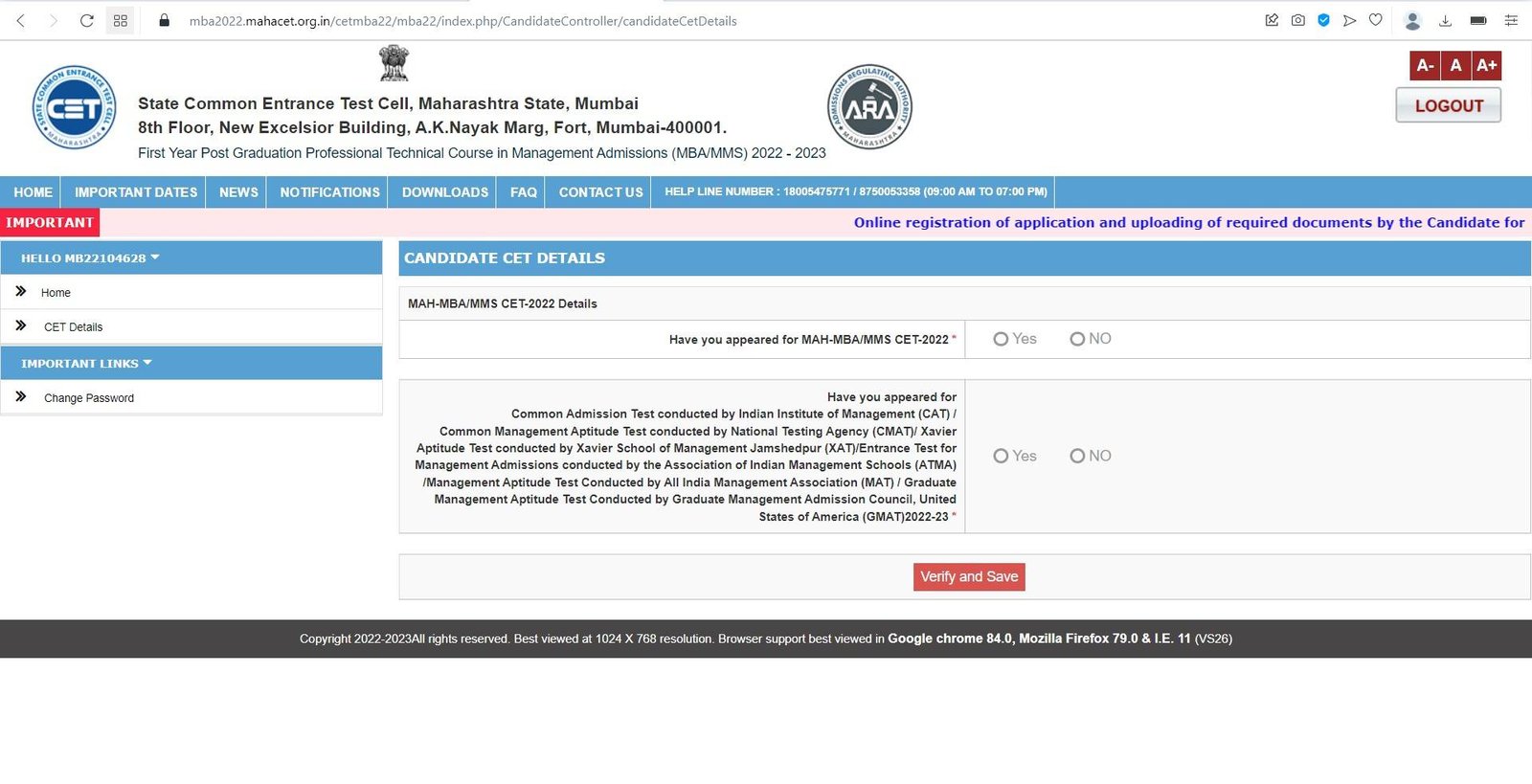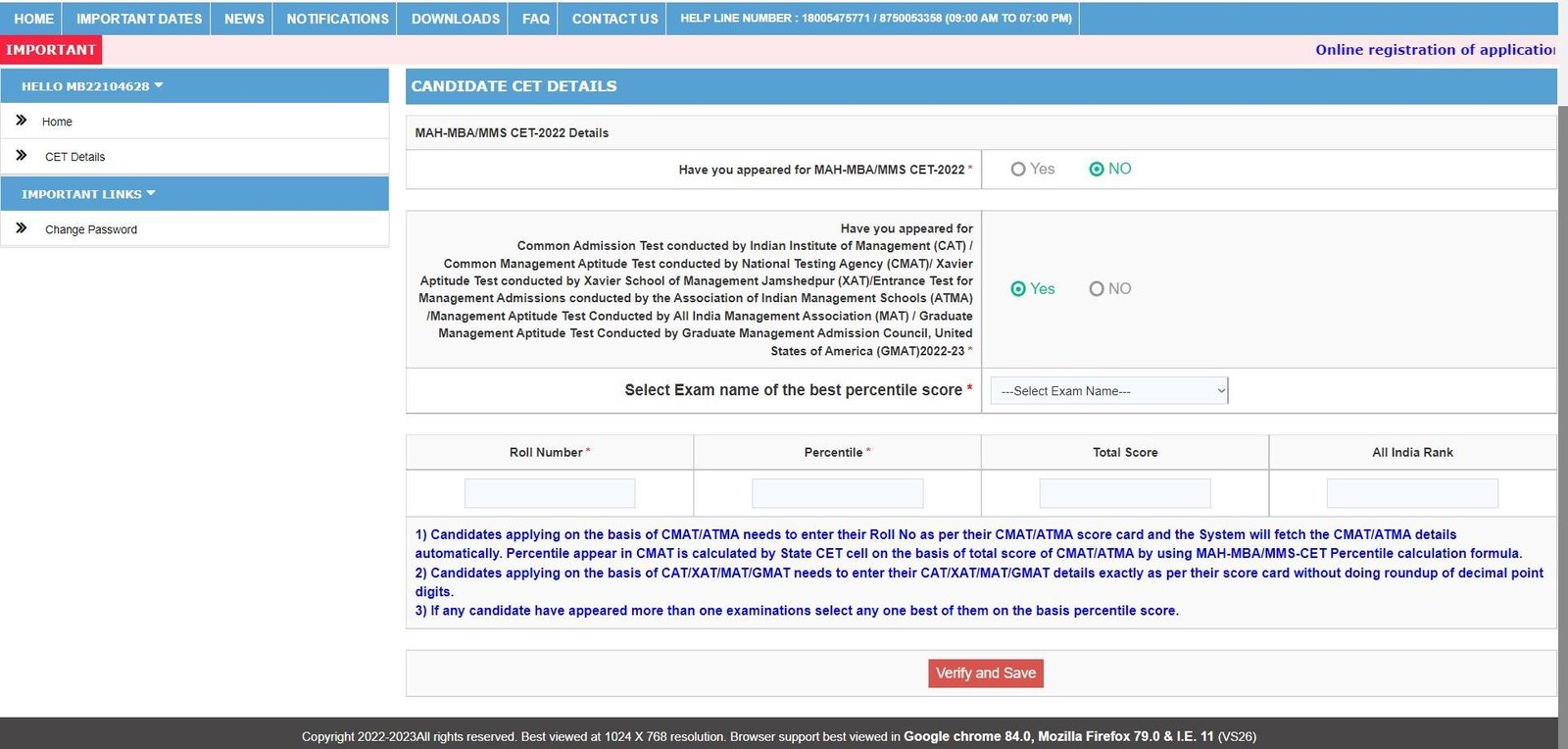 Step 4 – Select the Candidature Type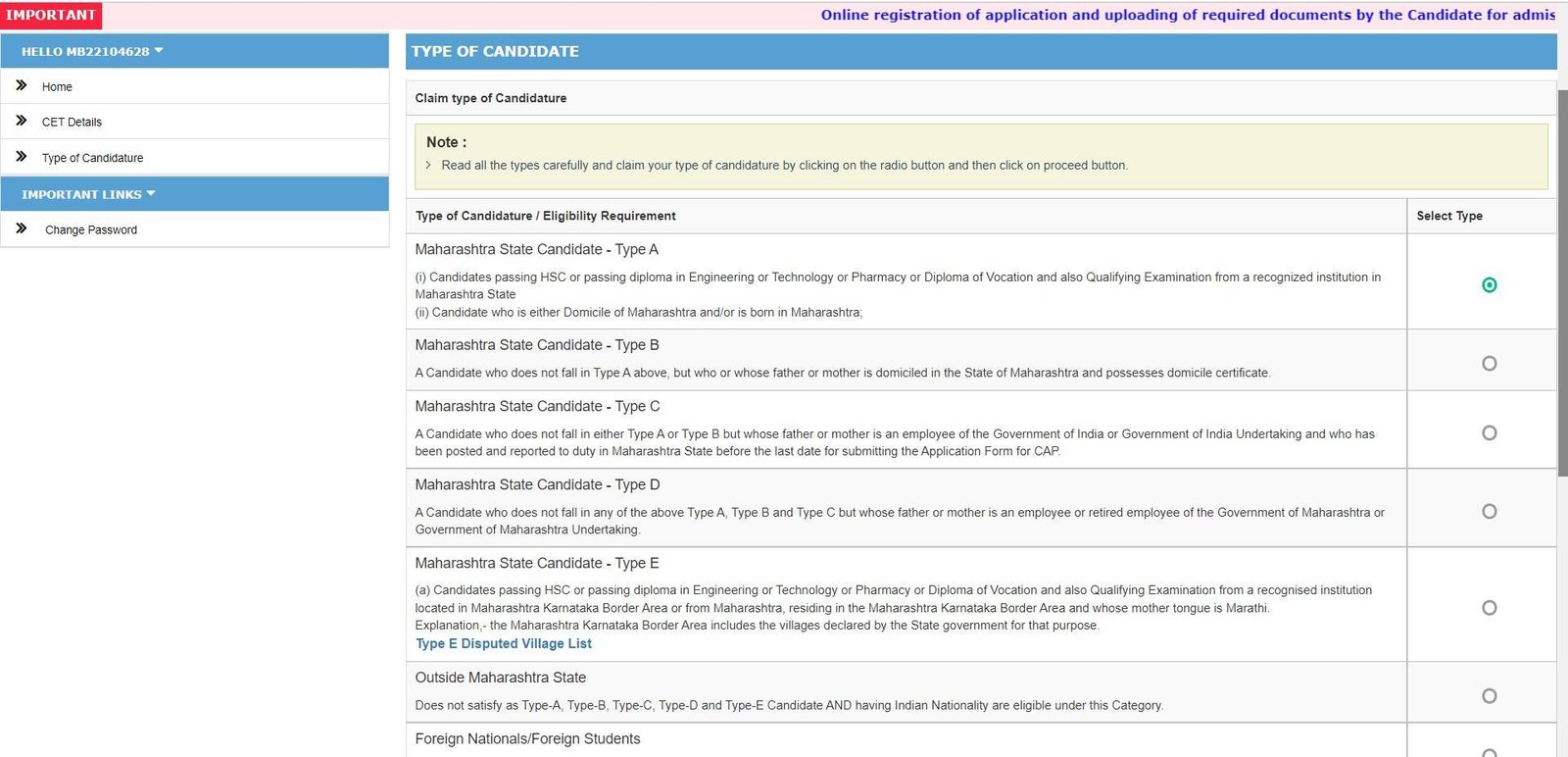 Step 5 – Add candidature related details. This is the first window where documents required are reflected. Choose the one that you possess.
*All the mentioned document are not required, you have to select anyone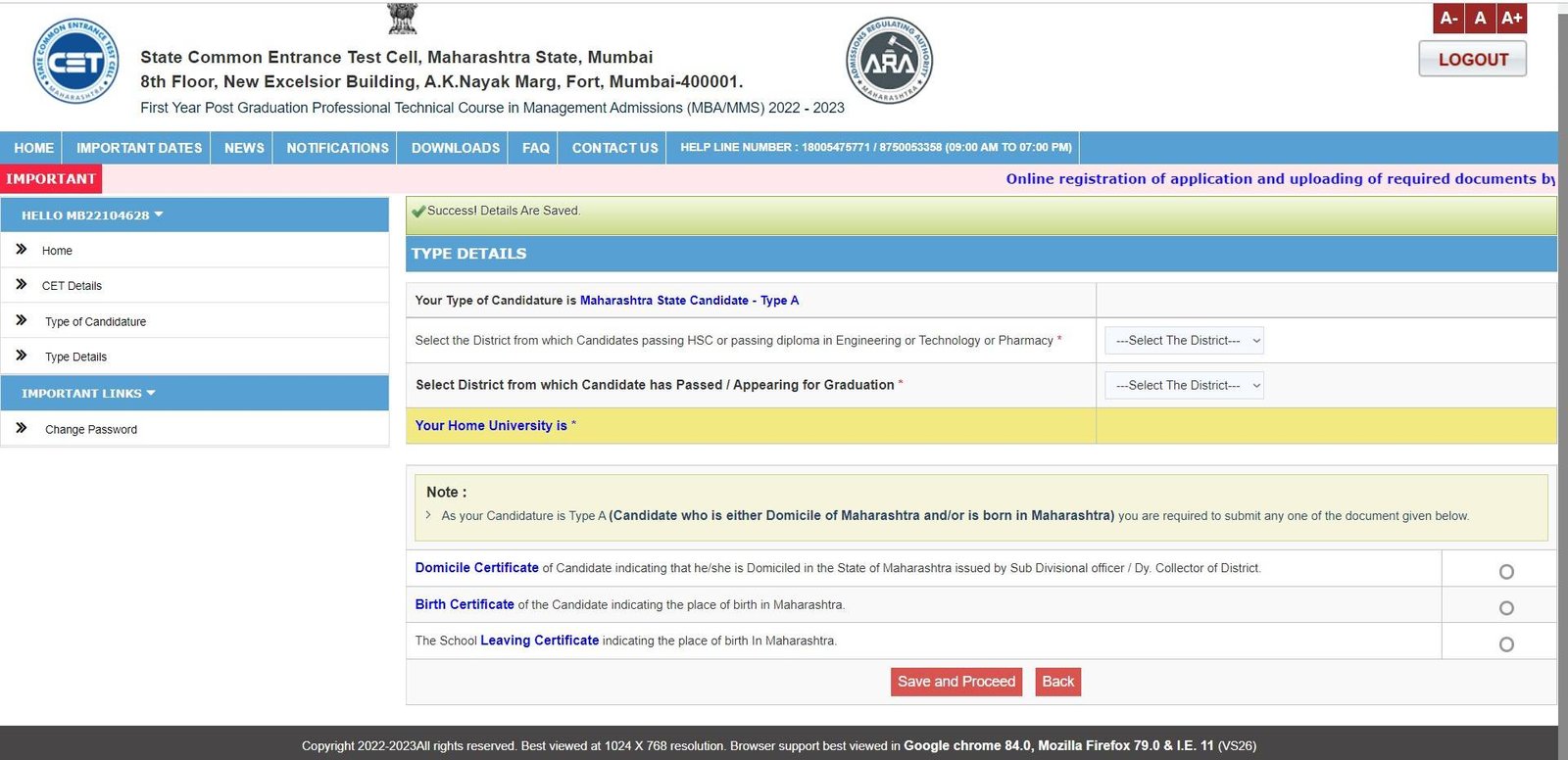 Step 6 – Choose category type and related documents will be reflected.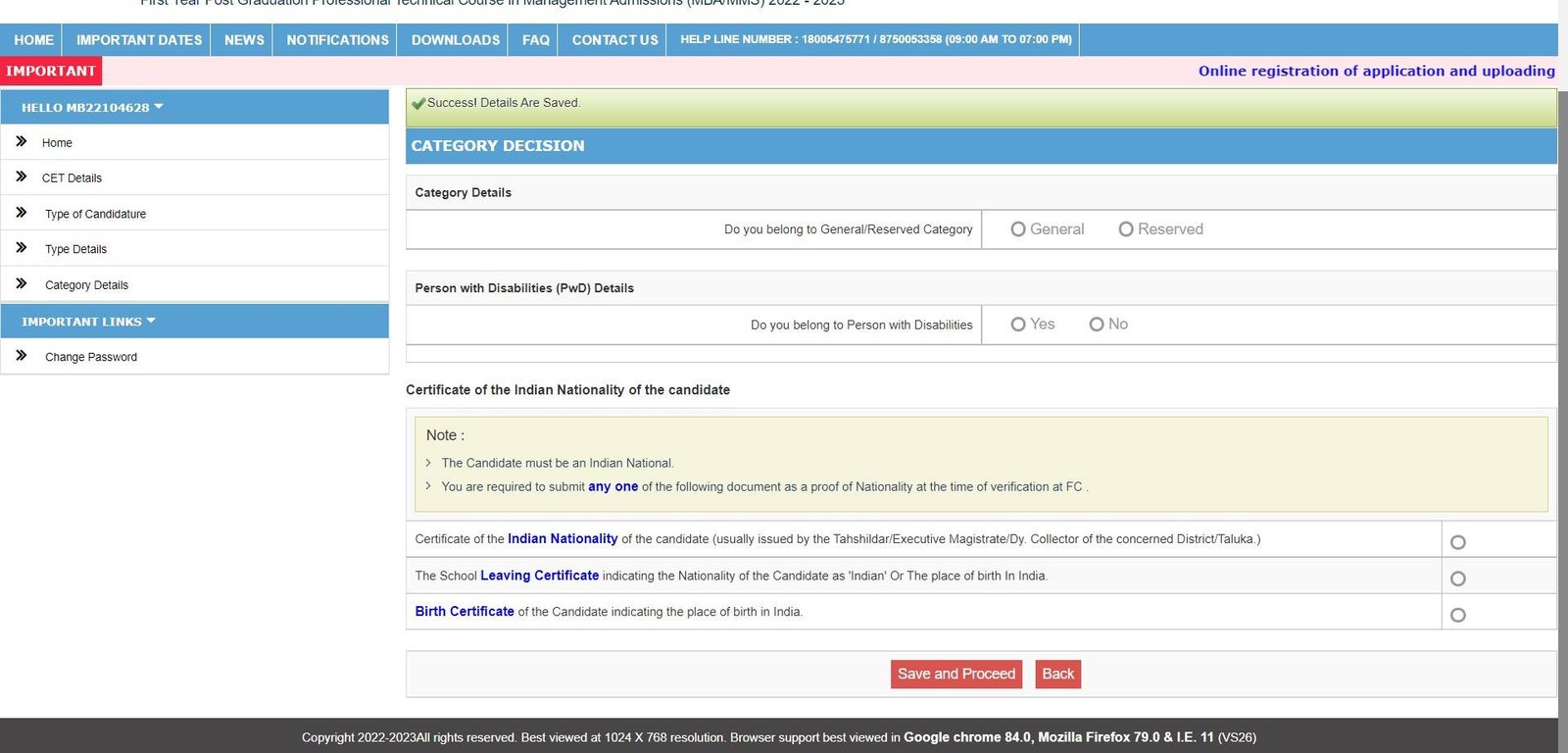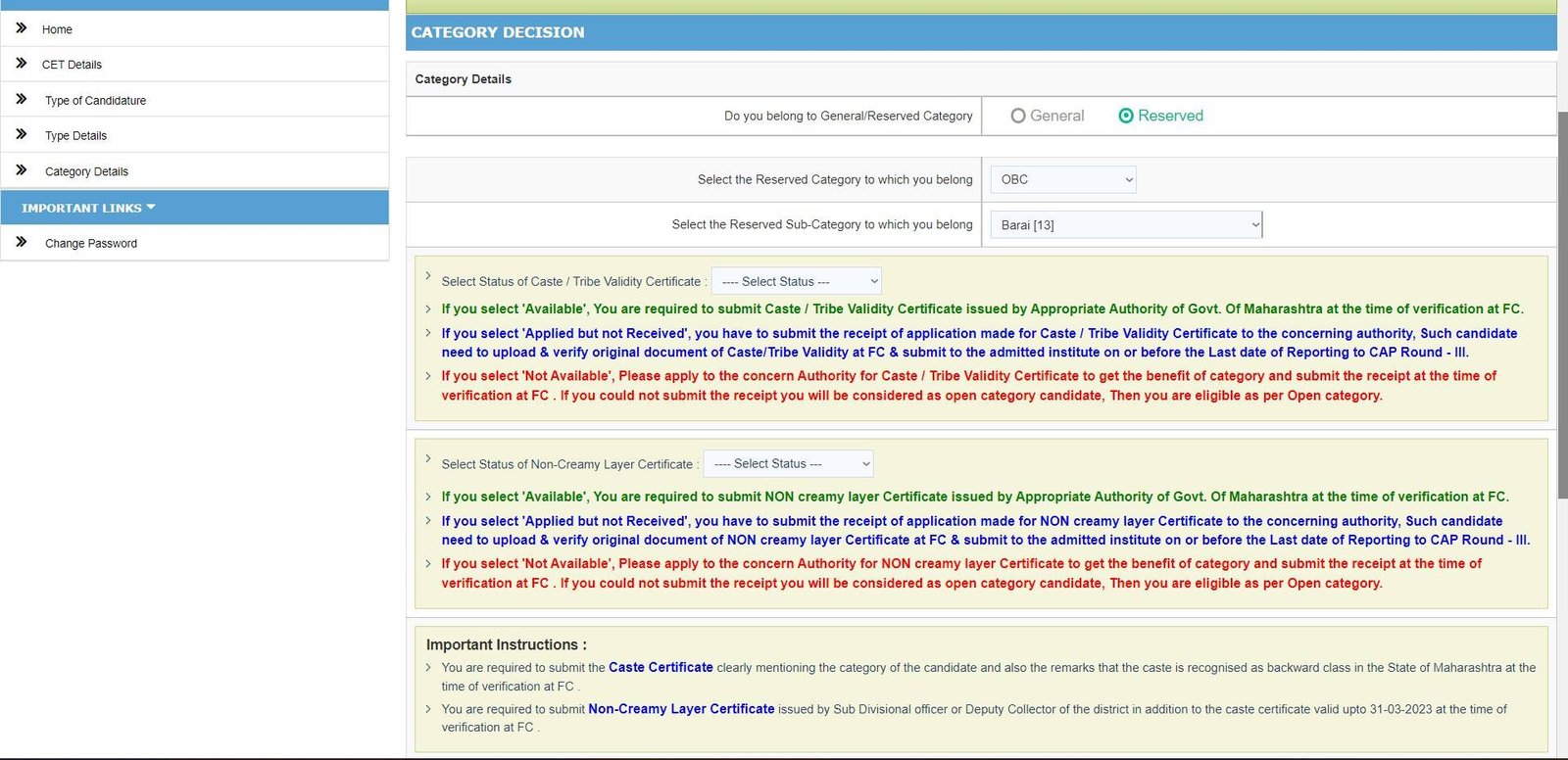 Step 7 – Add academic details related to SSC, HSC and Graduation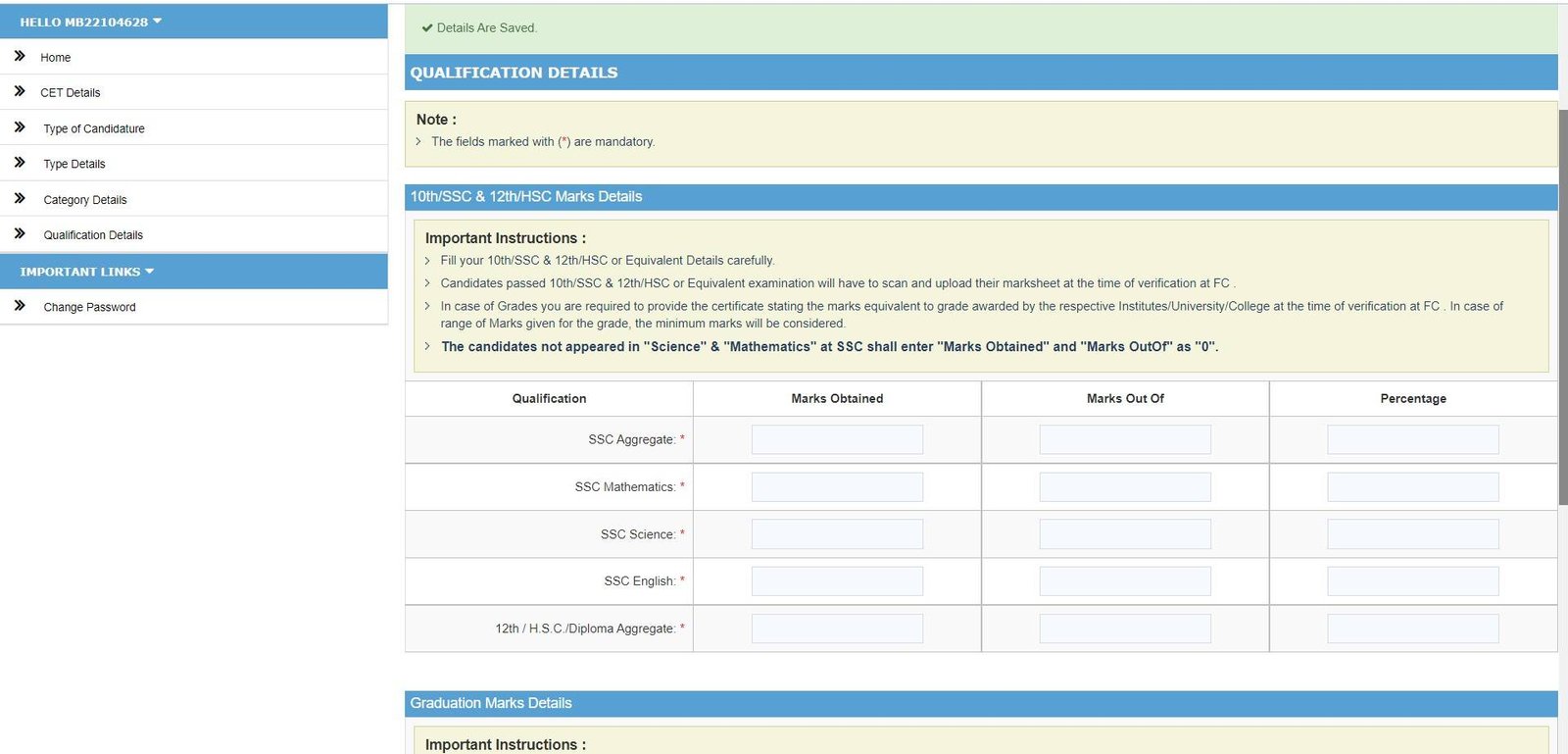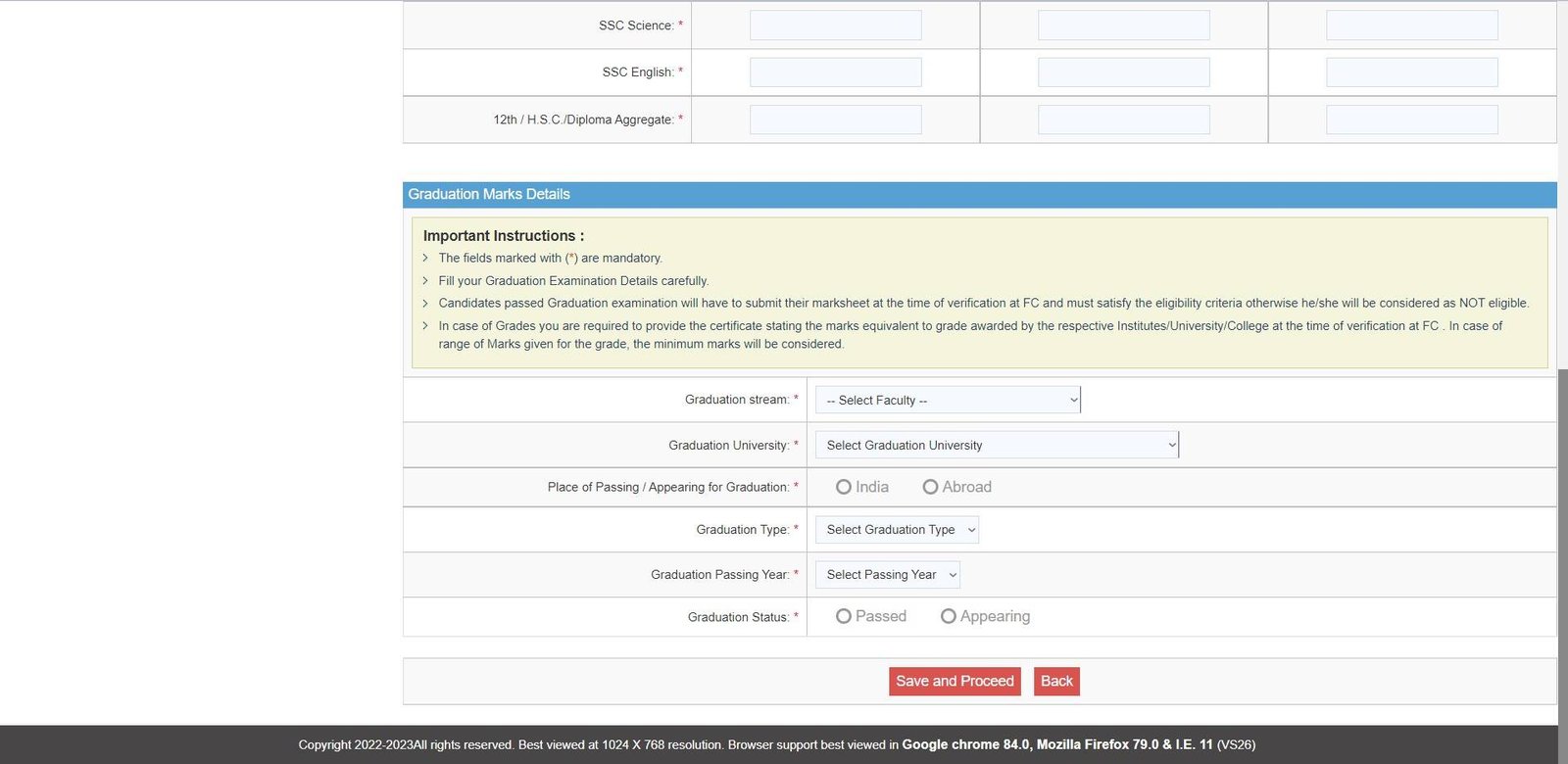 Step 8 – Add personal details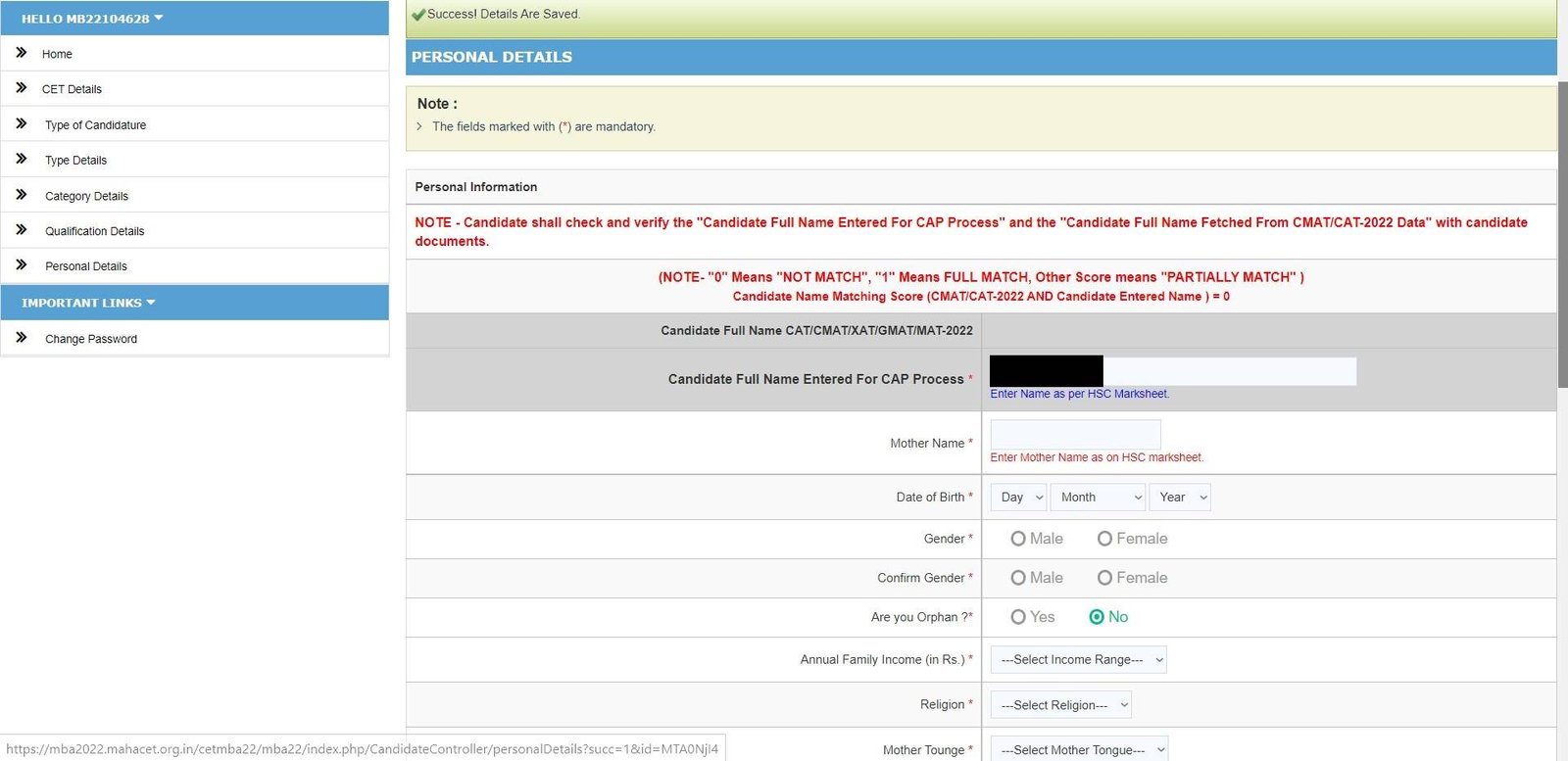 Step 9 – Add scanned copy of photo and signature
Step 10 – Add bank details
Final Step – Confirm all the tabs are Green except the last one and proceed to Final submission.
*Important Note: Please don't submit the form without checking all the details properly. The form cannot be edited once submitted.
Start posting your doubts. We shall collate them and come up with answers very soon.
---
Must Explore